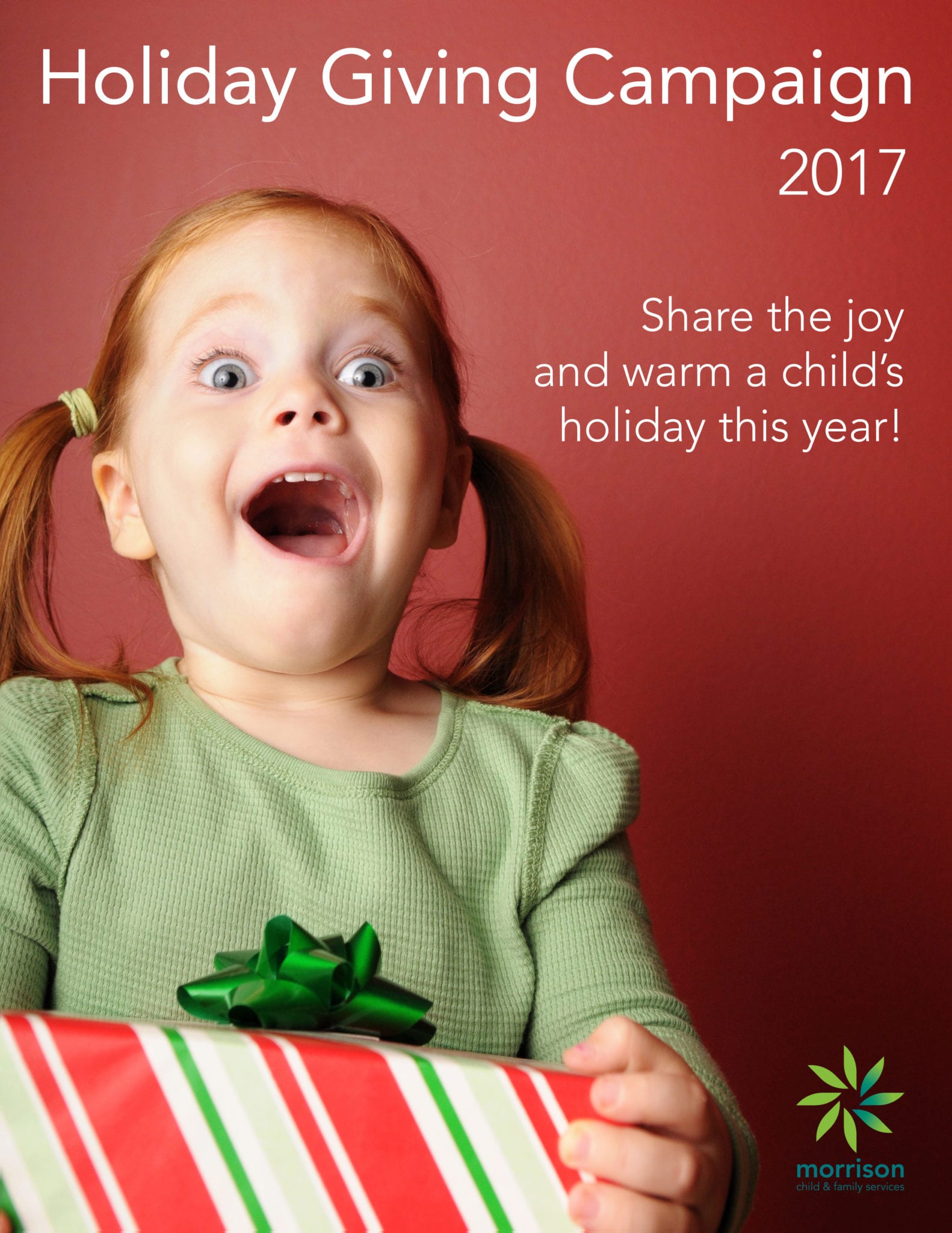 Every year, after the winter holidays, we receive messages of gratitude from kids and families who benefited from Morrison Child and Family Services' Holiday Giving Campaign. In 2016, generous donors and corporate partners warmed the winter for nearly 1,200 children receiving Morrison's services – the strongest showing of Holiday Giving support in Morrison's 70-year history.
"Thank you so much for giving me a Christmas when I needed one the most. It feels great to know that people are looking out for me."– Morrison youth 
Morrison's 2017 Holiday Giving Campaign is now underway, and we welcome you to join us for another inspired year of giving. This year, you can help us to continue this tradition by holding a holiday giving drive at your home or office. This will ensure that Morrison kids enjoy the excitement and joy of this magical holiday season. Toys, clothing, books, gift cards – each and every donation has a meaningful impact.
"Thank you so much for putting in the time to ensure that our kids had something under the tree. Like many families, we are struggling financially, and our holiday would have been much colder and sadder without your incredible generosity." – Morrison parent
We are always humbled by the generosity of spirit shared with our youth from partners like you. Your active engagement and compassion make holiday wishes come true! For more information, please contact Deanna Kavanaugh at Deanna.kavanaugh@morrisonkids.org or (503) 258-4244 to make the holidays brighter for Morrison kids.