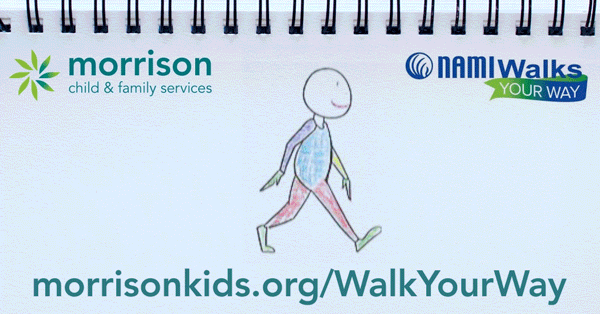 Join Morrison in supporting NAMI Oregon through our virtual Walk Your Way project.
Stretch your creativity by printing and coloring in, drawing on, and expressing yourself with our Walk Your Way activity sheet. Email it to development@morrisonkids.org. Through the magic of animation, your drawings will come together. Walk with us, your way.
How to Participate:
1. Download the activity sheet here: morrisonkids.org/walkyourway
3. Color in each drawing however you'd like!
4. Scan or snap a photo
5. Email to development@morrisonkids.org by Sunday, May 22nd, 2020
We will share the video on the NAMIWalks Your Way Virtual Event day, Saturday, May 30, 2020.