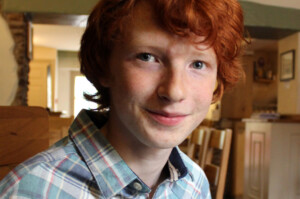 Theo arrived at Morrison's Hand in Hand Day Treatment Center as a seven-year-old with a perpetual scowl on his face and a worn out backpack bursting with toys. Several weeks passed before he would share that he did not feel his toys were safe at home because he didn't know if he would need to pick up and move quickly.
Theo also proclaimed that no one cared about him, and that he did not care about anyone. His school work was "stupid." He often ran away from difficult situations, damaged his surroundings or even stole things.
With the support of the Hand in Hand staff, Theo started to build cooperative and self-directing skills to cope with his emotions. He began to develop esteem for himself and respect for the world around him. Theo surprised many when he began to greet staff by name each morning and beamed when they responded warmly.
A few months later, Theo became engaged in his school work and took responsibility for his actions. He stopped destroying property, and his anger and hopelessness were replaced by the skills needed to connect with people and to succeed in school.
As he neared graduation from the program, Theo approached every adult he knew at Morrison and invited them to celebrate his achievement with him.
A child with no confidence in the world was transformed into a child who is confident that others will celebrate his achievements. As a result, Theo is hopeful for his future.