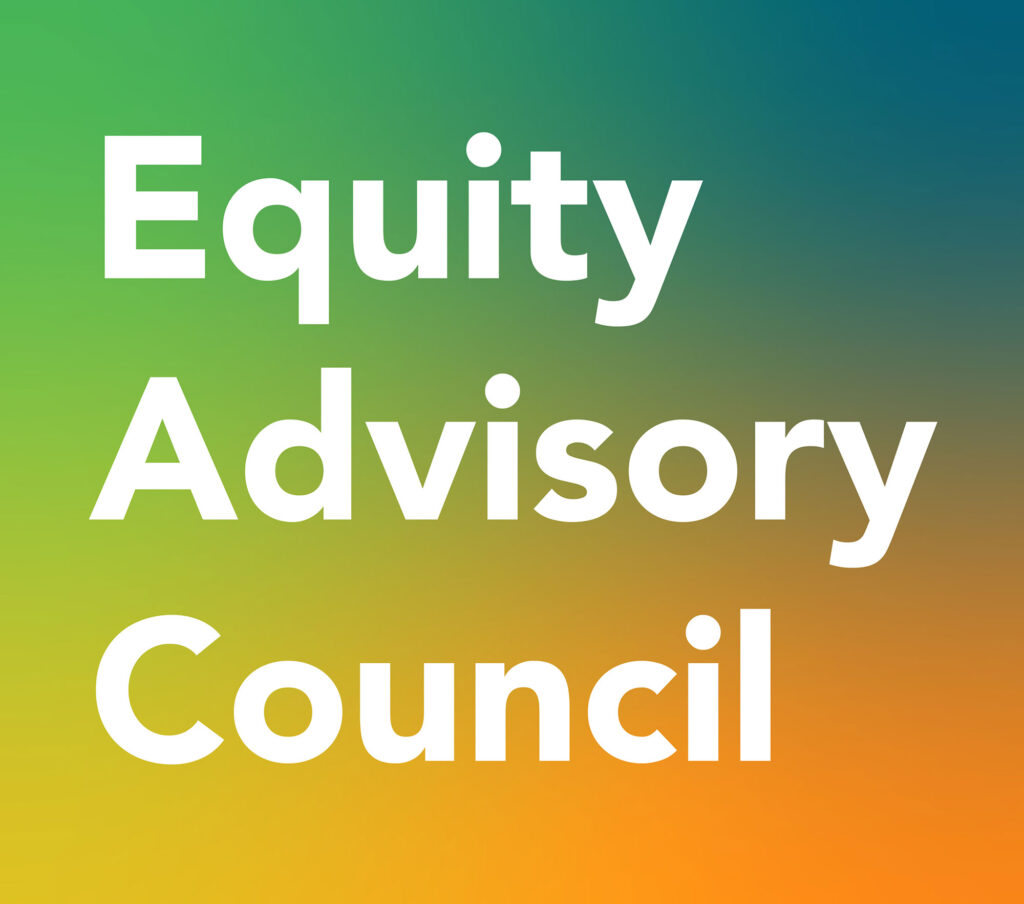 Equity & Inclusion at Morrison
Morrison's mission states its commitment to providing "culturally responsive, anti-oppressive mental health services to children, youth, and families who are working through the effects of systemic racism." That commitment also includes supporting our communities to move beyond disparity and oppression and work with compassion, integrity, and dedication to social justice through the implementation of policies, best practices, and advocacy. To sustain our commitment to equity and inclusion, all staff are asked to: Demonstrate the initiative to learn knowledge and practice skills that promote anti-oppressive, anti-racist and culturally responsive practices and participate in trainings, events, consultations, and other experiential learnings related to understanding and supporting equity, inclusion, and dismantling systemic institutional racism.
Equity Policy
The purpose of Morrison's Equity Policy is to provide "a course or method to guide and determine" how Morrison will best show its commitment to equity initiatives. Its objective is to:
Create an inclusive and anti-racist organization by ensuring that racial identity will not determine or predict the quality of trauma-informed care a child receives.
Demonstrate leadership in race equity by ensuring that Morrison's strategic goals, outcomes, programs, and initiatives are implemented with an equity lens.
Review the entire Equity Policy here.
Equity Advisory Council
Morrison's Equity Policy authorizes the Equity Advisory Council (EAC) to hold the organization accountable for achieving its objectives. The EAC consists of approximately 15-20 Morrison employees. The EAC strives to have members who represent a wide range of organizational roles and skills. The EAC works to:
Identify systemic, institutional racism and cultural barriers that impact equitable access to Morrison services and career opportunities.
Make recommendations to dismantle systemic institutional racism and to improve diversity and cultural responsiveness.
Initiate and champion courageous conversations that increase employee awareness and sensitivity to issues of race, privilege, and inequity.
Review the EAC Charter and Operating By-Laws here.
Review the EAC 2022 Action Plan and Milestones here.
EAC ONE-YEAR ACTION PLAN WITH STRATEGIC DIRECTIONS
The EAC's Practical Vision is what the Council would like to see in place at Morrison as a result of its actions. In order to accomplish this objective, the EAC created Strategic Directions that are innovative, substantial actions that will deal with any underlying contradictions and move us towards our vision.
STRATEGIC DIRECTION I: The primary goal of this strategic direction is to Create an Antiracist Culture Through Coaching and Training at Morrison Child & Family Services.
All Morrison service providers will be expected to "unlearn biases" and expand their skills in cultural responsiveness. This strategic direction is collaborating with HR to support the development and implementation of a training and coaching program which reinforces the importance of critical self-learning for supervisors and managers. In 2022, Reflective Consultation and Race Equity for Supervisors and Managers was launched as a six-session pilot program. The goal this year is to expand this offering to a total of 24 sessions. Strategic Direction I will support the implementation and evaluation of this effort.
STRATEGIC DIRECTION II: Telling Our Story: Communications, Branding and Outreach
We identified the main languages spoken in areas we are currently serving and translated our website into the most commonly spoken languages identified. We hope this provides a more equitable experience for our clients whose native language is not English. We also launched our Racial History series, a learning platform that we create and share with our agency. This helps us unlearn whitewashed history and learn about historical events and individuals from communities of color to truly understand how our country was shaped. This learning felt important to us to prioritize as we work towards our race-first equity initiative.
STRATEGIC DIRECTION III: Institutionalizing Antiracist Staff Development
Strategic Direction 3 is tasked with institutionalizing antiracist staff development in several ways. These include coordinating with the agency's human resources department to support hiring practices that align with community priorities and ensure that there are internal agency policies that address issues of discrimination, micro-aggressions, and patterns of exclusion/inclusion. SD3 also works with organizational leadership to establish and appropriately fund membership in the agency's Community Advisory Board, and to include work being done to support antiracist efforts in annual reports.
STRATEGIC DIRECTION IV: Implementing & Measures
The Equity Advisory Council's Strategic Directions #4 and #5 collaborate around the exciting work of measuring the concrete characteristics of our agency that bring us closer to our whole community (#4), as well as creating the infrastructure for ongoing feedback, dialogue, and meaningful connection between clients, partners, and staff (#5).
STRATEGIC DIRECTION V: Ensuring Service-Based Equity for Clients and Community
We have been tasked with creating the infrastructure for ongoing feedback, dialogue, and meaningful connection between clients, partners, and staff: a Community Advisory Board. Over the past year, we have facilitated six large dialogues for all Morrison staff to explore this idea with us and identify what we want this structure to look like. To provide equitable access to this discussion and decision making, we have also sent many emails to team leaders to request feedback and have joined team meetings to support dissemination of information and the gathering of more perspectives.
The Learning Journey
The Department of Equity, Inclusion & Sanctuary
The Equity, Inclusion & Sanctuary Department (EI&S) shall be the equity, Inclusion, and antiracism all-staff training resource, and provide advice, expertise and assistance to the Equity Advisory Council or "EAC," and Morrison department/program directors, vice-presidents and executive leadership.
Equity & Inclusion Training
"White Fragility I & II" is Morrison's current training model. Soon, the EI&S Department will launch "Equity & Inclusion at Morrison: Cultivating an Anti-Racist Organization" as the foundational equity & inclusion onboarding for new staff and others. This learning will offer a progressive overview with definitions of: racial history and racism as a structure; cultural differences; and complexities including the impact of dominant culture, coded communication (i.e. microaggressions, implicit bias, etc.) and liberation strategies. This learning will occur as soon as feasible after the employee's 90-day anniversary date.
These trainings are supplemented by ongoing "Reflective Consultation about Racism" which explore in depth a topic or circumstance introduced during the "Equity & Inclusion at Morrison" or "White Fragility I & II" training.
Ask the Equity Advisory Council