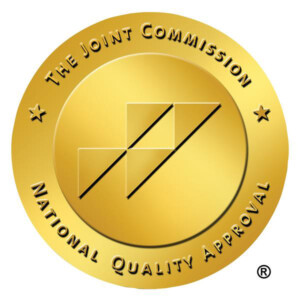 We began the process to seek Joint Commission accreditation in the fall of 2018. We wanted recognition and verification from experts in behavioral health and social services that we provide excellent services that embody best practices and have a positive impact on the lives of children, families, and communities served. We chose The Joint Commission as our accreditation organization due to its history in the behavioral health field, its growing interest in the child welfare field, its leadership within the health care industry, and its presence on the national scene.
On May 6, 2021, two and a half years after starting the process, Morrison received notification that we had achieved the Gold Standard of Approval from The Joint Commission – the highest possible.
All Morrison programs are accredited: seven as behavioral health programs and five as child welfare programs. All programs represent specific, unique sets of national standards that embody research-based, best practices for the delivery of behavioral health and human services. This includes over 1,000 distinct Joint Commission standards and elements of performance.
The early part of the process involved learning The Joint Commission vocabulary and the standards that we needed to address. The first steps were sharing a tremendous amount of information with all Morrison program leaders, organizing ourselves, setting up a brand-new system to track what we needed to do, and establishing timelines for completing tasks. We learned that in addition to clinical and program standards, The Joint Commission also had extensive standards for Leadership, Human Resources, and Facilities. Their call to action is Quality and Safety for all patients and families at all times. Their goals are to inspire health care organizations like Morrison to achieve excellence, to provide the best care possible.
The process of accreditation involves: an on-line application, learning to use The Joint Commission website and electronic materials, collaborating with TJC about program categorizations that establish what Joint Commission standards apply to specific Morrison programs, conducting a Morrison program and department "gap" analysis to determine what standards we were meeting and what standards we were not, policy development, required written documents, management plans for safety, fire prevention, building security, utility systems, medical equipment, infection control plans, emergency management plans, and hosting an on-site survey that included "tracers", staff interviews, chart reviews, employee file reviews, leadership meetings, a final report, and a corrective action plan. A tracer is an auditing strategy adopted by The Joint Commission in which operations or services provided are evaluated or traced from start to finish or an episode of client care is evaluated or traced from admission to discharge.
We held "JC Fridays". Each Friday for many months was set aside to work on Joint Commission preparation activities with the Vice-President of Quality Management available to respond to questions, share information, and strategize how to meet requirements. Morrison added new practices and protocols to strengthen our programs in areas that The Joint Commission emphasized. Most notably, we developed suicide screenings, youth risk assessments, and suicide-related facility assessments. We responded to The Joint Commission interest in pain assessment and nutrition screenings and added these processes to our child and youth assessments. We tightened our medication management and medication administration policies and procedures. We established a process to focus on support direct service staff in developing core job competencies. We initiated in-depth reviews of HIPAA privacy and security risk assessments. We strengthened our Facilities Department and internal Safety Committee and responded to the need to organize and track facility and environmental concerns. The final (and surprising) step to achieve accreditation was improving our treatment plans and service plans. We learned that we needed to document how we collaborate with clients, utilize their perspectives, and chart their progress towards achieving goals, all within a challenging electronic medical records system. The preparation for accreditation was the work of a large team of Morrison administrators and staff, together we accomplished our goal.
Due to the pandemic, our initial survey or site visit was postponed for a full year. The accreditation site visit to Morrison was a virtual visit: all agency inspections, file reviews, and interviews were conducted remotely. At the end, The Joint Commission Surveyor identified areas for improvement through SAFER matrix methodology and complimented Morrison about the breadth and uniqueness of services provided, our dedication to children and families particularly youth who are hard-to-reach, our commitment to foster care programs, the quality of our Equity Department and Director, the knowledge of our Medical Director, and our openness.
We reached our destination: We have the Gold Seal from The Joint Commission. A reaccreditation will occur in 3 years.