Back to Home
Open your home to support youth and families.
Are you interested in supporting kids and families in your community?
At Morrison, we know it takes a village to raise a child. Our programs provide parents and children the support they need to heal and rebuild a strong and healthy family system. Join our team and become a resource family and provide care as a proctor (foster) or respite home.
As a resource family, you will receive specialized training and additional support through Morrison. From case management and skills training to therapy, we equip our homes with the resources they need to support kids and families through the healing journey. In addition, we offer a generous tax-free stipend.
Connect with us and learn more about becoming a foster family today or respite provider. For questions, please call 503-736-6510 or Respitecare@morrisonklids.org
Becoming a Morrison Foster Family  
1. Certification Process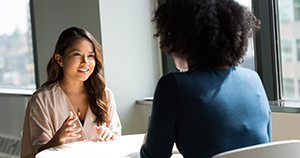 About You:
• At least 25 years old
• Have an existing separate bedroom for a child
• Financially stable
• Have at least one Oregon-licensed driver with a safe driving record in the home
• All members 18+ in the home will need to pass a criminal background check

Morrison's certification process includes:
Pre-Service Training, Family & Home Studies, Home Safety Checks, CPR/First Aid and NCI (Non-Violent Crisis Intervention) Certifications.

Oregon Youth Authority certification included for Counterpoint program.
2. Orientation and Training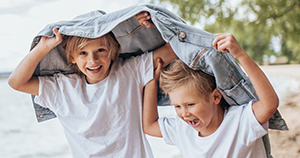 Learn more about our Foster Care programs and get matched with the best program for your interests and skill set.

Each State of Oregon-certified program provides training requirements to best support you.

Training Includes:
• Trauma-informed care
• Responding to crises
• Collaborative problem-solving
• Child development
• Program-specific topics

Some in-person training is required. Virtual training options are also available.
3. Share your Heart and Home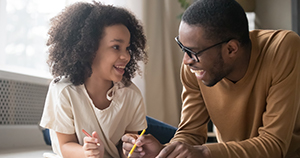 Once certification is complete, your family is ready to be matched with children and youth.

We review each referral sent by caseworkers and match you with a child, based upon their needs. After you accept a referral, we collaborate with you and the caseworker to coordinate timelines and to support a smooth transition into your home.