At Morrison, we know that a little support can go a long way.
Throughout our 73 years of service, we have supported youth and families in overcoming stress and trauma to find new ways to thrive. We provide a wide variety of mental health, substance abuse, and foster care services to over 8,200 children and families each year in Multnomah, Washington, Clackamas, Marion, Polk, Columbia, Linn, Benton, and Lincoln counties, and we continue to grow.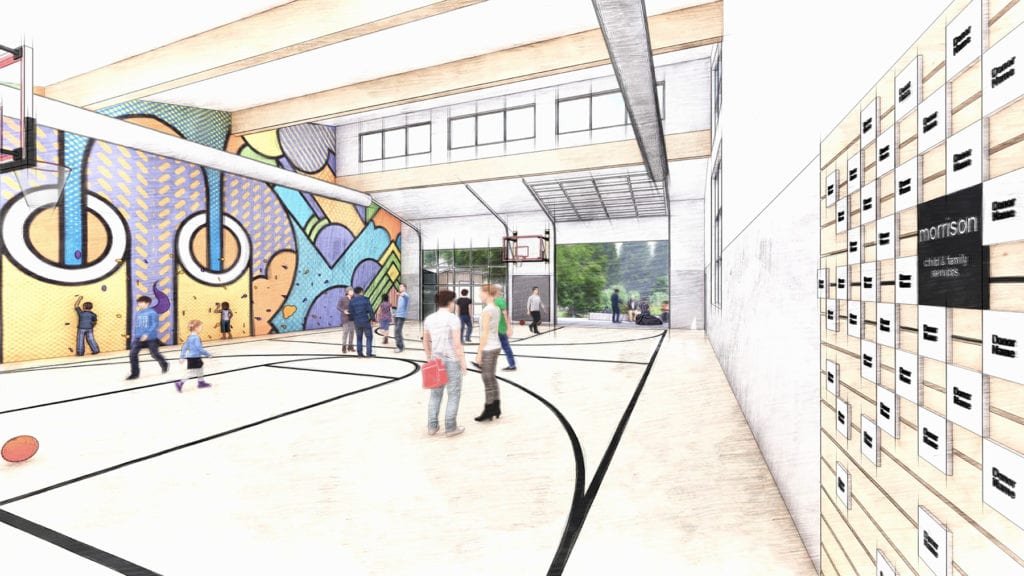 Room to Grow
The Rotary Club of Portland has chosen to support our growth and services by selecting Morrison as the recipient of a once-a-decade grant, Project 2020, to help fund our new Rotary Youth Center at Morrison – a project which will benefit the children and families of Morrison Child & Family Services for generations to come.
With year-round space to gather and recreate, the Rotary Youth Center at Morrison will give our youth, families, and therapists expanded space for treatment, training, physical education, recreation, and group meetings, allowing Morrison to expand our impact even further by combining mental and physical health treatment.
Construction and Progress
Help Us Build the Future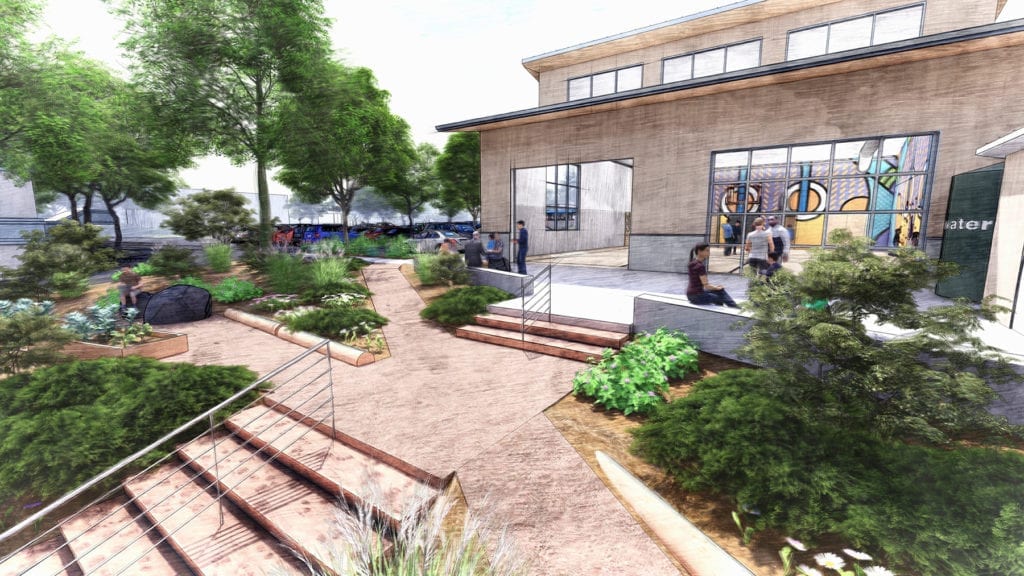 Together with the team at EMA Architecture and many other community partners, we broke ground on the building in February 2020 and plan to open the doors in late 2020. In addition to Rotary's generous grant of $500,000, Morrison is working hard to raise the remainder of funds to do our part in making this vision a reality. We have only 3% left to raise!
We are so very grateful for gifts from M.J. Murdock Charitable Trust, PacificSource Foundation for Health Improvement, Zidell Family Foundation, the William K. Blount Family Fund and the Hampton Family Fund of The Oregon Community Foundation, The Reser Family Foundation, Clark Foundation, The Henry L. Hillman Foundation, Maybelle Clark Macdonald Fund, Schnitzer CommuniCare Fund, The Jackson Foundation, Rose E. Tucker Charitable Trust, SoHum Foundation, Historic Parkrose, and the hundreds of individuals and corporations who have signed on. All of you make this project possible.
We  invite YOU to join Morrison Child and Family Services, the Rotary Club of Portland and our partners in this historic project. Support the future by giving our youth a place to grow, learn, and develop skills to improve their lives. Give a gift that will have a lasting impact on families for generations to come.
To contribute today, please click HERE and select Rotary Youth Center as the purpose of your gift.  We'll be honored to list you on the donor wall in our new building.  Thank you!