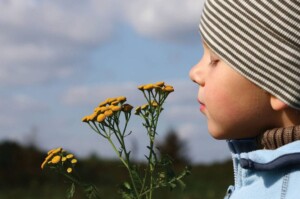 Living in poverty, and fighting an ongoing battle with drug and alcohol addiction, Tommy's parents struggled to take care of their six-year-old boy. Unable to meet his basic needs, they often left him alone on the boat where they lived, or even on the shore by himself.
Tommy was placed in Morrison's Therapeutic Foster Care (TFC) program and received treatment through the Hand in Hand Day Treatment program. He and his foster family were able to navigate the tough times with help from Morrison's 24-hour on-call support.
As Tommy healed, he gained important social skills and eventually graduated from the day treatment program and entered public school. At that point, the Department of Human Services (DHS) recognized that he was ready for an adoptive home.
During his time in foster care, Tommy worked on a life story picture book. He often said, "I don't want my book to end until someone adopts me."
When an adoptive family was chosen, Tommy was beside himself with joy and asked his foster mother if they could write the final chapter of his life book together. On the very last page, he pasted a photo of his "helping family" and wrote, "If it wasn't for you, no one would have ever wanted me. Thank you for helping me find my forever family."